Finally cool building blocks!
Welcome to the colourful world of Bioblo! Our building blocks are not only a lot of fun, they are ecologically sustainable, pedagogically valuable and inspire the imagination of young and old with their unique honeycomb design. We hope you enjoy reading, shopping and building!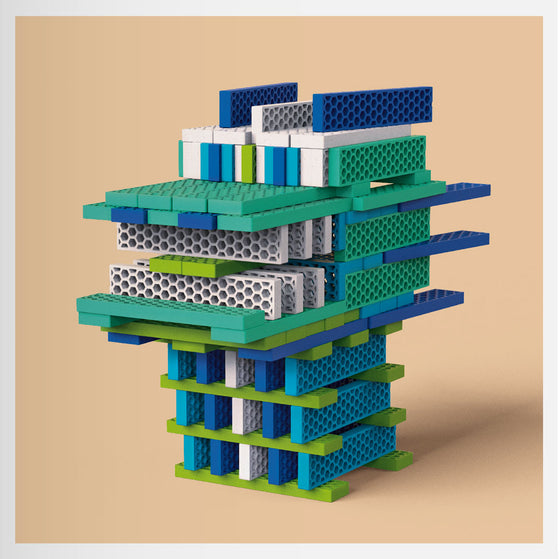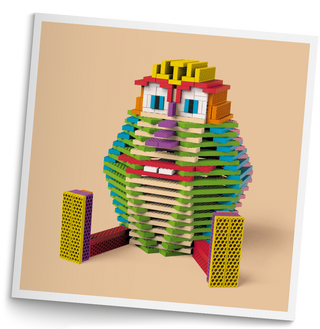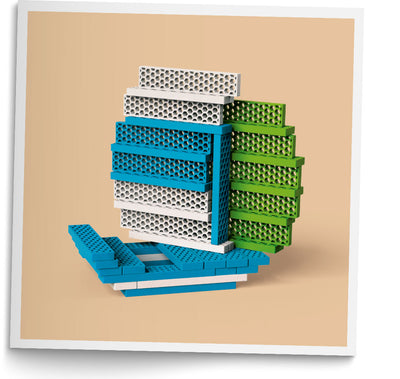 Free download:
Bioblo building instructions
Get the ingenious step-by-step instructions for the most popular Bioblo figures for free now.
To the PDFs
More inspiration
Pedagogically beneficial building blocks.
Playing and building with Bioblo is not only a lot of fun, but also promotes skill, concentration and coordination.
More about pedagogy
Made from sustainable materials.
Bioblos are long-lasting quality products that aim to give pleasure to bring joy to many generations. The blocks consist of 100% natural or recycled raw materials.
More on sustainability
An innovation from Austria.
Bioblo is a through and through Austrian toy start-up that wants to conquer the world from its base in Tulln on the Danube. If you buy our building blocks, you will help us with this.
More about the company
International awards:
We are particularly proud to be the first and only toy manufacturer to be awarded the Austrian eco-label and the German "Blue Angel". These two seals of approval stand for sustainability and highest product-quality at an international level.